As companies move rapidly into the age of Big Data and Analytics, forecasters, S&OP (Sales and Operations Planning) process owners and demand planners have never been so critical to maintaining market share, nor have they been in such high demand. These roles, however, require certain skills, and employers must be sure their S&OP professionals possess a fundamental understanding of the knowledge and practical aspects of the field. Certification allows employers to build strong teams, with the specific skills required to deliver concrete value to their organization.
The 3-day CPF (Certified Professional Forecaster) training provides deep understand of the demand planning process and S&OP (Sales and Operations Planning). This class will teach you how to create more accurate forecasts with the necessary tools and approaches, how to present these forecasts to upper management so that the forecasts are understood and used and how to run an effective forecasting process, all in order to advance your organization's performance with better planning.
By passing 3 online exams after participating in the course, you can become CPF-certified.

The certification is created by the Institute of Business Forecasting & Planning (IBF):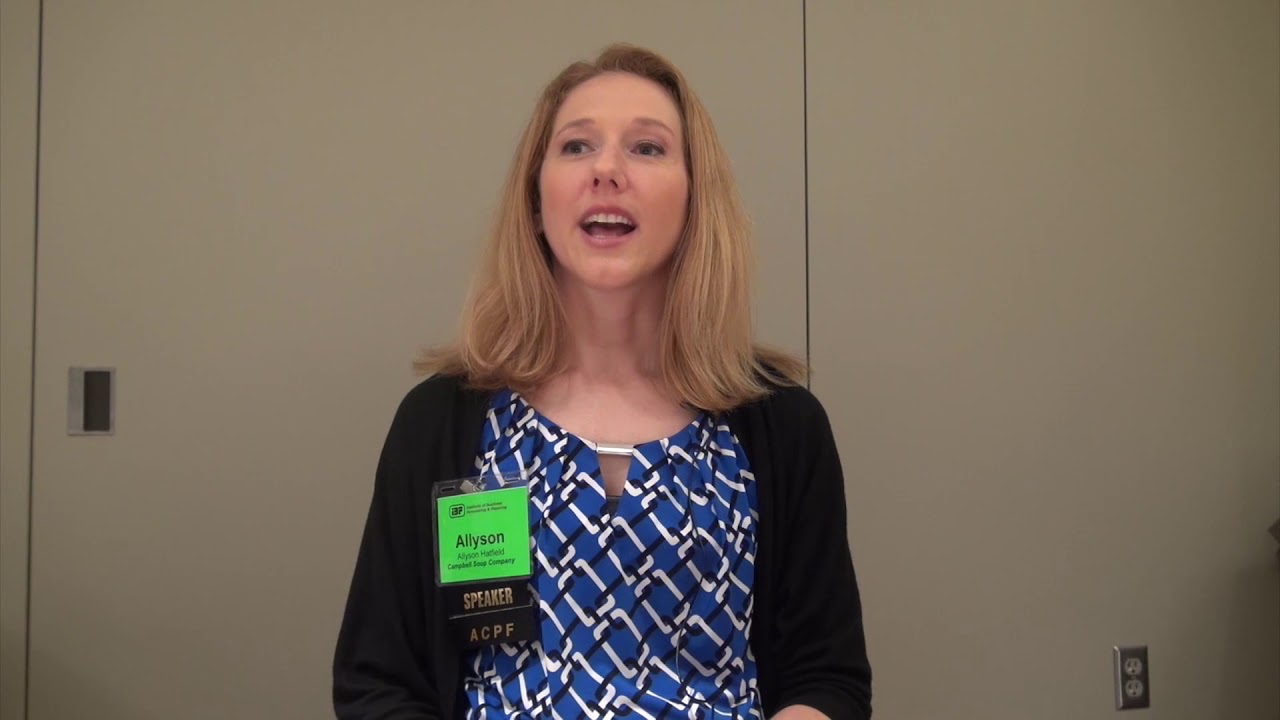 Who should attend:
Professionals in forecasting, demand planning and management, supply chain, sales and operations planning, production, and planning,

Marketing and sales managers, ERP consultants.

Companies seeking to improve their knowledge in operations management, forecasting and demand management.
Available Courses and Exams
Currently there are no available courses For additional information or requests for Inhouse course, please contact us
Benefits
Benefits for you:
Accelerate your career growth, leadership opportunities, marketability, and job security

Validate your professional experience, knowledge, and skill-sets in the field

Build confidence knowing that you're prepared for today's rapidly changing marketplace

Complement your supply chain education & certifications with IBF

Become more recognized at your company, as well as in the field
Benefits for your company:
Save time and resources as IBF certified individuals are pre-qualified, allowing you to quickly identify the right person for an S&OP or forecasting/demand planning job

Gain assurance that an IBF Certified individual has the background to help improve forecasting performance and hit the ground running

Increase the value of your forecasting and demand planning staff, department, and company

Save time and resources in training — CPF or ACPF professionals already have a verified body of knowledge
Topics of the class and certification
Exam/Module 1: What you Need to Know about Demand Planning, Forecasting, and S&OP
Role of Forecasting & Planning in Decision Making

Demand Planning (Demand Sensing Shaping, & Creating)

Forecasting & Planning Process

Consumption (POS Data) Based Forecasting & Planning

Consensus Forecasting & Planning

Sales & Operations Planning (S&OP) Process

Collaborative, Planning, Forecasting, & Replenishment (CPFR)
Exam/Module 2: Data Management and time Series Forecasting Modeling
Data Analysis & Treatment

Fundamentals of Models & Modeling

Types of Models

Time Series Models

Model Selection

Metrics: Measuring Forecast Error and Performance
Exam/Module 3: Reporting, Presenting, New Product Forecasting and Planning
Forecast Reporting, Presentation and Communication

Winning Support and-Confidence of Management

Getting Buy-in from Stakeholders

New Product Forecasting
How do I become certified?
There are 3 exams:

Exam 1: 150 multiple choice questions

Exam 2: 125 multiple choice questions

Exam 3: 100 multiple choice questions

2 hours are given to complete each exam

CPF is earned when 70% or higher is scored for each exam individually*
Exams:
To attain the certification, you need to pass the three exams. These exams can be taken at home on your own computer Choose between any of the options below:
Exams 1, 2, 3 ( $1275.00 USD )

Take the CPF exams separately (an additional $100 fee will be applied)

Retake the exam(s) – $100 fee

Exam 1. What you Need to Know about Demand Plannin g, Forecasting, and S&OP ( $425.00 )

Exam 2. Data Management and time Series Forecasting Modeling ( $425.00 )

Exam 3. Reporting, Presenting, new Product Forecasting and Planning ( $425.00 )
ASCM (APICS) is the world's leading association for supply chain management, providing education and certification programs.